WELCOME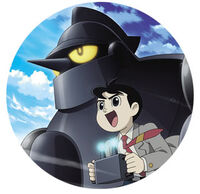 The Tetsujin 28 Wiki is dedicated to everything about the famous Japanese franchise, from its dubbed "Gigantor" edition to its 1992 counterpart "Giant Robo: The Animation". There has never before been a substantial place of Tetsujin 28 information in english, and this Wiki hopes to turn that around.
CHARACTERS
MEDIA
POLL
What do you think of Tetsujin 28-go Gao! so far?
NEWS
Loading RSS data...
FEATURED ARTICLE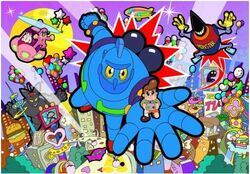 Manga artist Yokoyama Mitsuteru's giant robot manga Tetsujin 28-go was remade by Fuji TV and Eiken into an anime titled Testujin 28- Gao! to celebrate the 50th anniversary of when it was first made into an anime. The remake will focus on the daily life of elementary school student Shotaro Kaneda instead of the battles between robots.
FOLLOW US
Community content is available under
CC-BY-SA
unless otherwise noted.